Check out the different models and use our 3D configurator directly. Choose from colors, additions, range, accessories and more to put together your perfect Bayck. Bayck is the electric bike for any situation.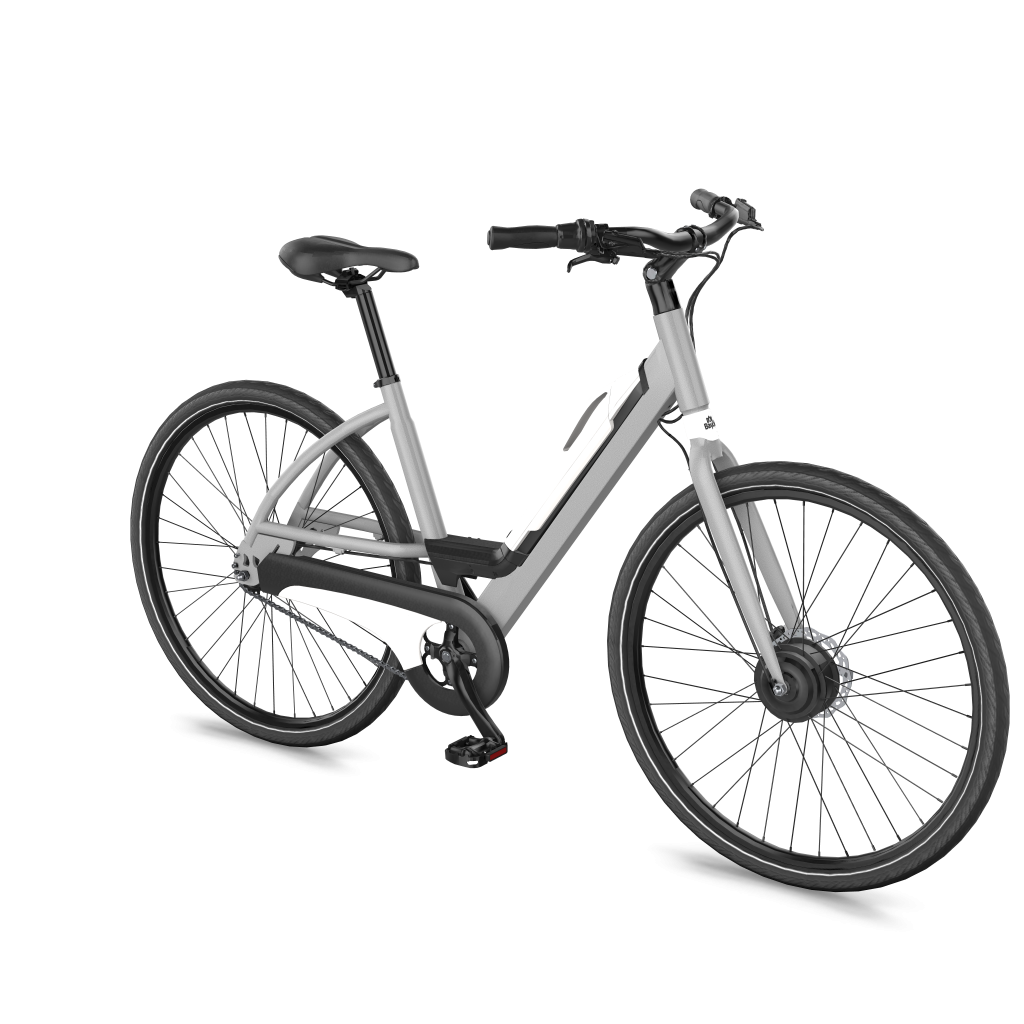 Pure, lightweight and low maintenance. Hydraulic disc brake front and rear, Shimano Nexus 7-speed hub
Lease (based on 36 months)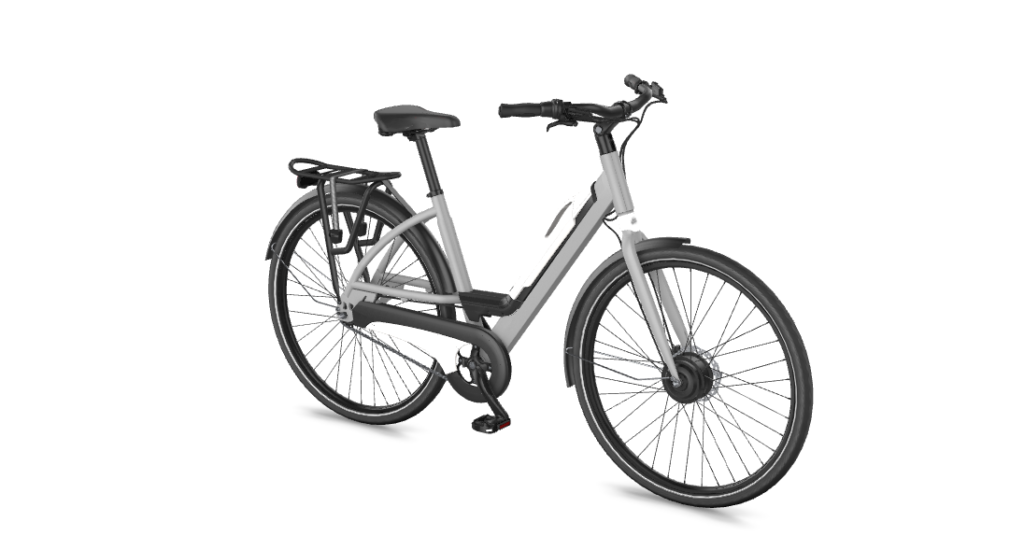 Tough and complete. Hydraulic disc brake front and rear, Shimano Nexus 7-speed hub
Lease (based on 36 months)
Richly equipped electric bike with mid-motor, semi-integrated battery with a range of 125km.
Lease (based on 36 months)
Design & create your unique style that suits you. Mix 15 different Bayck colors and choose your favorite package. Whether you often carry luggage, or seek rougher terrain, Bayck is your perfect bike.
Do you like power, but also a competitive price. Then choose a lightweight, agile and whisper-quiet Bayck with 40Nm front-wheel motor. If you like superpower, choose a powerful Bayck with noiseless 80Nm center motor. The integrated pedal sensor technology naturally adapts the support to your riding style.
Every life needs a Bayck.
You are ready for the Bayck.
Your passion is cycling, by any means! You like to move through nature, from village to village. Or are you that adventurous city rider? Bayck is the sporty and trendy e-bike with a low step trough and thus suitable for everyone.
If you are between 1.50 m to 1.90 m with a maximum weight up to 120 kg, then we are a match made in heaven!
Battery
Durable Lithium-Ion 9 Ah (80 km) / 13 Ah (125 km)
Motor
Powerful 250 watt front wheel motor (40 Nm) or extra powerful center motor (80Nm)
Support
5 Stages; control via your display or My Ebike App
Gears
Shimano Nexus 7 with hydraulic disc brakes
Weight
Lightweight aluminum. Total bicycle weight is 23 kilograms
Frame
50 cm with extra long seat post
Ties
28-inch (extra thick) anti-puncture tires for extra comfort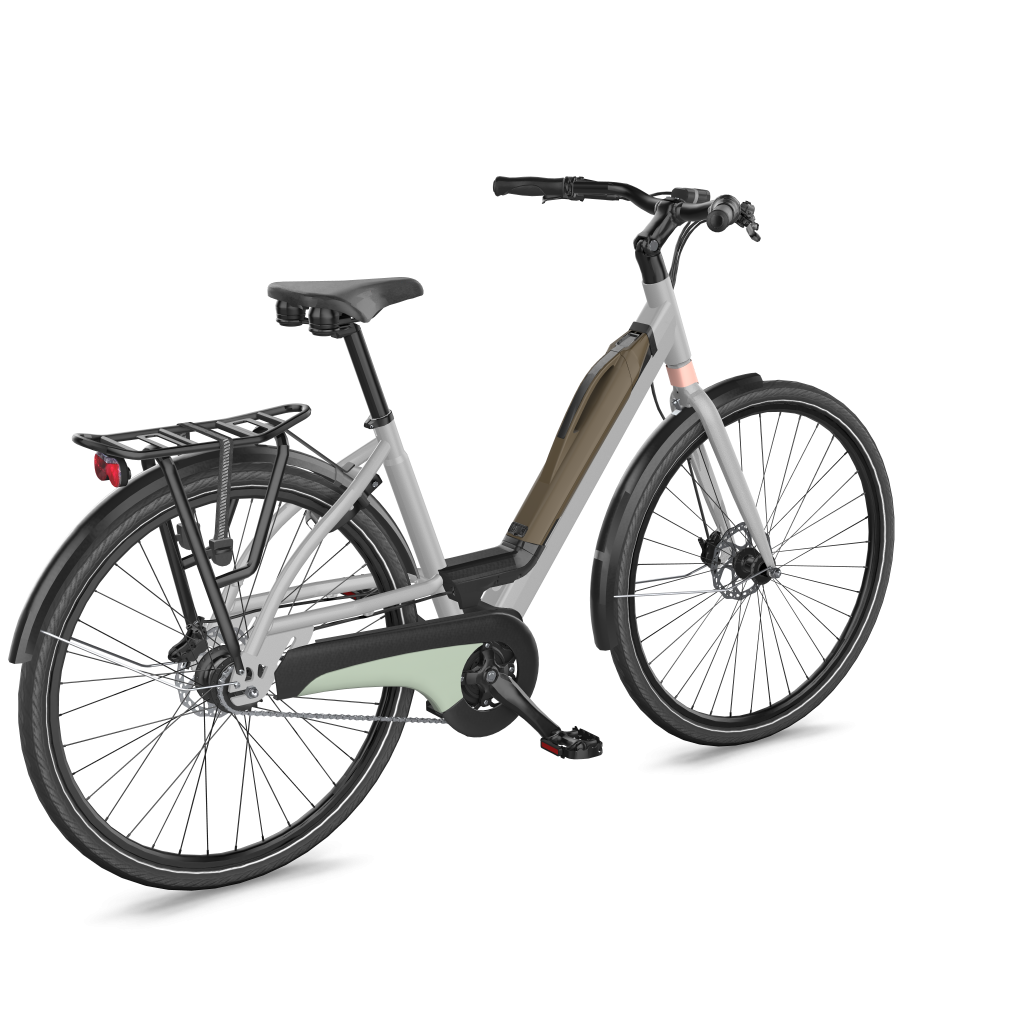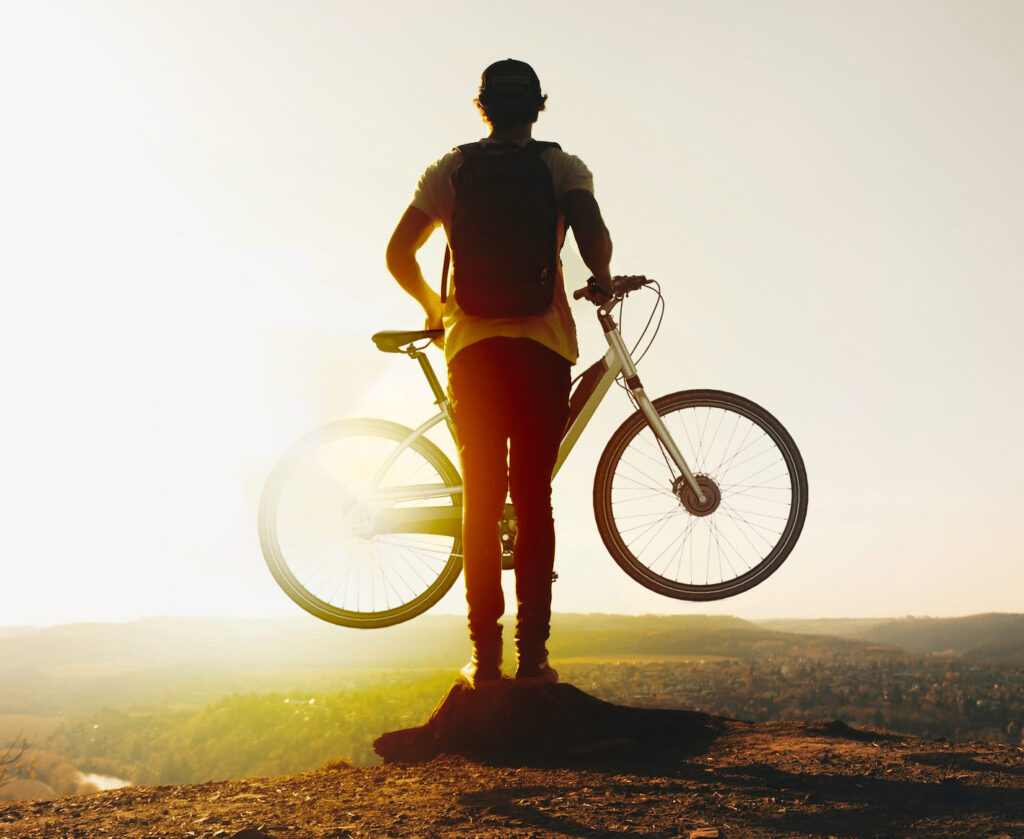 Looking for E-Bikes for your company?
Choose a Bayck company bike: sustainable, healthy and efficient. Avoid traffic congestion, save parking costs and reduce CO2 emissions. With the stylish Bayck bikes you can quickly reach your destination. Improve your health, increase your productivity and make a greener choice. Bayck, your ideal partner for business mobility.
Carefree and sustainable for a low monthly fee
Especially for our lease customers. Your own Bayck, including service, maintenance, anti-theft insurance, roadside assistance and much more. This for a low monthly fee, and at the end of the term, we guarantee that your Bayck will get a second and even third life as a share bike.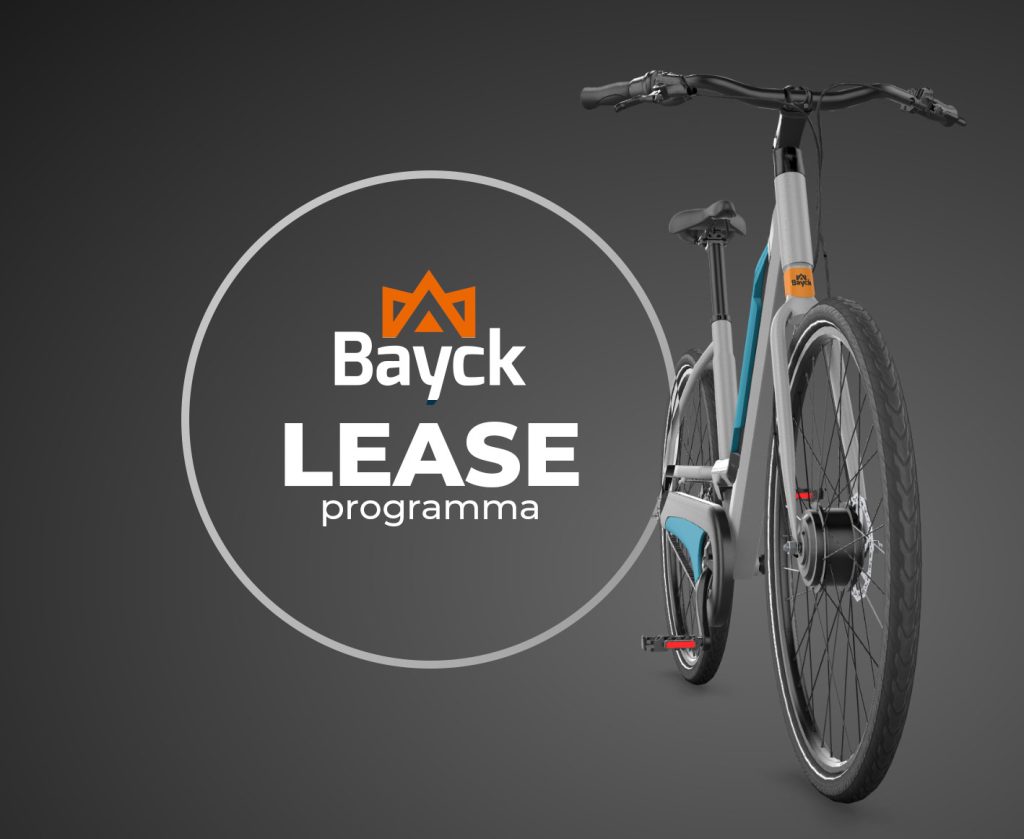 Super fijne fiets! En ook een geweldig modern design!
Hans Van Poucke
2022-08-26
Nette fiets met goede ondersteuning. De app is verry basic (chinees) en zonder enig uitleg. Het is me nog steeds niet duidelijk wat Pusch en Battery lock betekenen en hoe deze werken. Gezien beide fietsen gekocht via Decathlon daar eventjes langsgeweest. "Meneer wij kennen dit merk niet !?" Nu na elk 1000 Km op de teller rijdt de fiets op zich heel goed al valt de verbinding tussen app en fiets soms weg. voorst is op beide fietsen het aan-uit knopje op de batterij reeds stuk. Eventjes wachten op de reactie van de klantendienst hierover.
Super fiets en topservice. Heb achteraf een mandje en voordrager bijbesteld, werd netjes aan huis gemonteerd door een heel erg vriendelijke man van Bayck!
Prima fiets heb er 2
👍 Mooi fiets en goe Service
Henk van Merriënboer
2021-10-11
Gewoon een goede fiets voor een heeeel aantrekkelijke prijs. Zelf samenstellen en hupsakee!!!
Maria Van der Vliet
2021-10-04
Super! Snel geleverd.
Debby Schelfaut
2021-07-19
Sinds kort 2 elektrische fietsen bij Bayck aangeschaft. 1 voor mezelf en 1 voor mijn dochter, die na de zomervakantie naar de middelbare school vertrekt. Zelf nog niet veel gefietst, want mijn 15 jarige zoon claimt mijn fiets continu.
Ik heb de fiets nu een aantal weken, wat ik zo prettig vind is dat hij ook heerlijk fietst zonder dat je de ondersteuning gebruikt. Ik zeg op en top, een echte aanrader.
Hele fijne fiets; het fiets niet te zwaar wanneer de ondersteuning niet aan staat. De app is spartaans maar werkt goed. De prijs-kwaliteit is gewoon goed. Bijkomend voordeel van de USB-poort op de batterij te gebruiken is als nood-batterij; al enkele keren goed gebruik van kunnen maken in het park. De levering was snel en netjes; de fiets werd gemonteerd geleverd en alles werd goed uitgelegd.
Do you have questions or need help putting together your Bayck? Feel free to contact us.